News and Events
29.09.2020
Berner Human Geography Colloquium "Participatory Methods in Geography"
Human Geography Colloquium FS20

(PDF, 191KB)
11.09.2020
Final presentation Covid-19 Research Workshop and SMEs in the Bernese Oberland
During the field course, the students investigated how SMEs in the Bernese Oberland are reacting to the current economic crisis. They focused on six key industries: Tourism, retail, export-oriented industries, personal services, agriculture and forestry. The aim was to analyze the extent to which the strategies and motivations of SMEs had changed in response to the Covid-19 situation. In this final presentation the students showed a summarizing video clip and gave a short presentation of their research.
Flyer invitation to the public final presentation

(PDF, 342KB)
04.08.2020
Media conference on a study on the RWO in the Upper Valais
Heike Mayer took part in a media conference on a study published by her on the RWO in the Upper Valais. RW Oberwallis AG is considered an exemplary regional development organisation that has a decisive influence on the future of the Upper Valais. This is the conclusion of an analysis by the Centre for Regional Development (CRED) at the University of Bern.
Interview with Heike Mayer

(MP3, 2.7 MB)
RW Oberwallis: Impact-oriented regional development 2008-2019

(PDF, 491KB)
"Thanks to the RWO, regional thinking is now taking place in Valais"

(PDF, 670KB)
RWO: Wide range and depth of services

(PDF, 377KB)
27.04.2020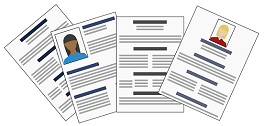 Economic Geography: Announcement for Post Doc and PhD position
We are hiring a Post Doc and a PhD for a newly funded SNF project. The project "Places that don`t matter? Socio-economic transformation of industrial towns in Switzerland and Slovenia" is funded for three years from 2020 to 2023. We will work in cooperation with the Anton Melik Geographical Institute at the Slovenian Academy of Sciences and Arts in Ljubljana.
Post Doc in Economic Geography (SNF Project Industrial Towns)

(PDF, 129KB)
PhD in Economic Geography (SNF Project Industrial Towns)

(PDF, 129KB)
02.03.2020
Publication News
Heike Mayer and Birgit Leick co-authored a chapter on the topic of entrepreneurship and aging. They explore various aspects of the topic from an economic geography perspective. The book was edited by Mikaela Backman, Charlie Karlsson and Orsa Kekezi (Mayer, H., & Leick, B. (2019). Entrepreneurship and ageing: Exploring an economic geography perspective. In M. Backman, C. Karlsson, & O. Kekezi (Eds.), Handbook of Research on Entrepreneurship and Aging (pp. 88–108). Cheltenham, UK: Edward Elgar Publishing.