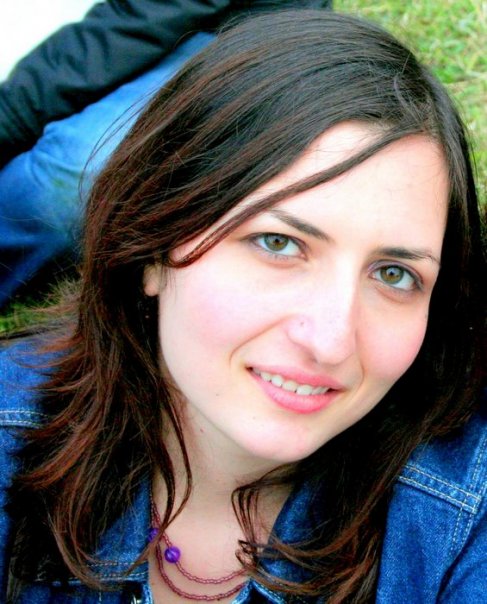 Dr. des. Eda Elif Tibet
Postdoc
Critical Sustainability Studies
Phone

E-Mail

Office

108

Postal Address

University of Bern
Institut of Geography
Hallerstrasse 12
CH-3012 Bern
Curriculum Vitae
Eda Elif Tibet is a Social and Visual Anthropologist. She filmed and directed award winning documentary films under her own label KARMA MOTION , a non- hierarchical collective run by academics, artists and activists. She is a Post-Doctoral researcher (scientific collaborator) at the critical sustainability Unit with Prof.Dr.Susan Thieme at the Geography institute and works towards bringing in co-creative and transformative methodologies with mLAB. She has obtained her SNSF funded PhD from the University of Bern (Switzerland, 2019) and holds an MPhil degree on Social Anthropology from the University of Kent (UK, 2013). Her research and teaching encompass the relations between postcolonial thought and mobilities, the application of critical pedagogies as well as strategies of non-formal education, to social movements and the promotion of participatory action research. She is an advisory member of the Enacting Global Transformation Initiative at the University of Oxford that is in partnership with the Theater of Transformation Academy . She is a core faculty member of Global Environments Summer Academy at the University of Oxford , and a founding member of ETHNO KINO a curatorial ethnographic film screening program taking place at the Kino in der Reitschule cinema in Bern, Switzerland.
Research
Current research projects
1st of August - 31st of March 2021: Co-Creative & Transformative Methodologies Through Performance Ethnographies. A project Collaboration with Media Lab (mLab) and Theater of Transformation Academy (TOFTA). Hosted by the Institute of Geography, University of Bern.

Publications
Journal Article
Thieme, S. & Tibet, E.E. (2020) New Political Upheavals and Women Alliances in Solidarity Beyond "Lock Down" in Switzerland at times of a Global Pandemic. Interface: A journal for and about social movements, Special issue on "Social Movements in and Beyond the Covid-19 crisis: Sharing Stories of Struggles" , 12 (1): 199-207. https://www.interfacejournal.net
Strasser, S & Tibet, E,E. (2019) 'The Border Event in the Everyday: Hope and Constraints Among the Young Migrants in Turkey'. Special Issue at JEMS: The Journal of Ethnic and Migration Studies, 46(2), 354-371. https://www.tandfonline.com/doi/abs/10.1080/1369183X.2019.1584699
Tibet, E. E & Deeq, A. (2019) 'DE NOVO: Photography as a Way of Finding Place in the World, Presenting Abdi Deeq's Art-work. (Also in French: De Novo: La photographie comme une façon de trouver sa place au sein du Monde) .Revue Jeunes et Mineurs en Mobilite Journal (4) 18-36. https://f.hypotheses.org/wp-content/blogs.dir/1716/files/2018/12/JMM4-VL.pdf
Tibet, E. E. (2018) The Sentient Ecology of Cappadocia: Dove Cote Paintings, Pigeons, Vineyards Cave Dwellers and Fairy Chimneys. Biodiversity Journal of Life and Earth,19 (3-4) 225-236. https://www.tandfonline.com/doi/full/10.1080/14888386.2018.1546125
Tibet, E. E. (2017) 'Escaping Exclusion: Confused Moralities and the Syrian Unaccompanied Minors' Search for Freedom in Turkey', Movements Journal: Turkey's Changing Migration Regime and Its Global and Regional Dynamics 3(2) 193-210. http://movements-journal.org/issues/05.turkey/13.tibet--escaping-exclusion-confused-moralities.html
Tibet, E. E. (2017) 'Shattered Dreams: The Syrian Unaccompanied Minors and the EU-Turkey Deal', Movements Journal: Turkey's Changing Migration Regime and Its Global and Regional Dynamics 3(2) 21-30. http://movements-journal.org/issues/05.turkey/03.tibet--shattered-dreams.html
Tibet, E.E. (2010) 'Development or Displacement? Adaptation and Resettlement among Cave Dwellers in Cappadocia', Anthropology News Journal, American Anthropological Association, 51 (8) 23p. https://anthrosource.onlinelibrary.wiley.com/doi/abs/10.1111/j.1556-3502.2010.51823.x
Book
Tibet, E.E. (2021) Learning to be freed: The Co-Creation of Third Space and Deep Encounters with the Unaccompanied Asylum Seeking Youth in Turkey and Beyond. PhD Dissertation\ Book, (Forthcoming, Proposal Accepted, Edited by Prof.Dr.Laurence Cox, with Pluto Press, UK).
Contributions to Books
Thieme, S & Tibet, E, E (2020) Transformative Methodologies for Co-Creative Knowledge Mediations: The Cases of Media Lab (mLab) and Karma Motion. Book Chapter, Media Meditation and Communicative Action: Ethics, Aesthetics and Satyagraha, Edited by Ananta Kumar Giri and Santosh Kumar Biswal, forthcoming, Palgrave Macmillan.
Tibet, E. E (2020) Sisterhood at Times of War: Transcending Borders Through the Co-Creation of a Documentary Film, Ballad For Syria (On Press, Book Chapter at Routledge edited by Prof.Dr. Ahmet Icduygu).
Thieme, S & Tibet, E, E (2020) Mobility (In)Justice as an Integral Part of Critical Sustainability Studies. Book Chapter, in Rethinking Sustainability Science: Critical, Intercultural and Emancipatory Perspectives , Stephan Rist & Patric Botazzi & Johanna Jacobi (Ed) , forthcoming, Routledge.
Tibet, E.E. (2018) 'Learning as Agency: Strategies of Survival Among the Somali Unaccompanied Asylum-Seeking Youth in Turkey' in: Bhabha, Jacqueline / Senovilla Hernandez, Daniel / Kanics, Jyothi (Eds.): Handbook on Migration and Childhood. Edward Elgar Publishing House, UK. https://www.e-elgar.com/shop/usd/research-handbook-on-child-migration-9781786433695.html
Tibet, E.E. (2018) 'I am not a beggar; I am an Istanbullu: Seeking the right for a neighbourhood to being dragged into Streets' (In English and Turkish: Ben dilenci degilim, Istanbulluyum) Special issue: children and spatial justice by Beyond Istanbul, Turkey. https://beyond.istanbul/refakatsiz-suriyeli-bir-çocuğun-mahalleli-olma-hakkı-ve-sokaklarla-i̇mtihanı-e6b5fcf8d0c9
Tibet, E.E. & Yogurtcuoglu, G,S (2018) Displaced in Media: Advocacy Publication. Case study from Turkey on the good practices of participatory filmmaking with unaccompanied asylum seeking youth (Book Magazine edited by European Culture Foundation funded and published by Erasmus + Project). https://static1.squarespace.com/static/526e5978e4b0b83086a1fede/t/5c176c0c40ec9a9be8d2b48f/1545038867582/ECF-Magazine-displaced-in-media_updated_DEF.pdf
Tibet, E.E. (2011)'Tourism Impact among the Cave Dwellers of Cappadocia: From Troglodytes to Modern Houses', Book Chapter in "Sustainability of Tourism: Cultural and Environmental Perspectives" Kozak. M (Ed) Cambridge Scholars Publishing, 44-75.
Films
2020 Ait Atta: Nomads of the High Atlas (Directed & filmed by Eda Elif Tibet & Inanc Tekguc, forthcoming)
The Bin Youssef family migrates every year from the desert-like landscape of Nkob to the green pastures of Igourdane. With their goats (number around 800) , donkeys, mules, camels and dogs, each summer they embark on a formidable journey of resilience by foot. Overcoming difficult weather conditions with hot and dry days and cold nights, with limited access to food and water, the family makes their way through uneven terrain with steep climbs and descents, to reach the agdal before the official opening where all the right holders are allowed to take their livestock into the pastures. As part of this traditional system of communal natural resource management, the Ait Atta tribe preserves their ancestral right of access to the agdal dating back hundreds of years, even if it is often times denied and challenged by the villagers settled around. A sensorial ethnographic film on the incredible movement and (im)mobilities of the family and their herd, the film juxtaposes the hopes and constraints, obligations and sacrifices of a family torn apart between their traditions and their need to adapt to modern life. Stretching over the past, present and the future, the film provides an untimely intergenerational perspective on the essence and the very challenges of nomadism within an ever transforming Moroccan society. Trailer: https://vimeo.com/343410586 and Web Site: https://homefor.wixsite.com/animatingthecommons
2020 Awakening, A Fairy Tale (Directed by Eda Elif Tibet , filmed by Eda Elif Tibet & Inanc Tekguc, 60 mins )
The documentary tells the story of a man and his son trying to revitalize the ancient regenerative methods of vine keeping and pigeon breeding. The film questions what heritage is to a landscape emptied by internal migration. Filmed in Cappadocia, Turkey. www.fairydustcappadocia.com
2017 Ballad for Syria (Directed by Eda Elif Tibet & Maisa Alhafez, 47 mins)
A ballad, narrates poetic stories in short stanzas, hence this award winning self-reflexive musical documentary mirrors' the life of Maisa Alhafez a musician and a Syrian refugee living in Istanbul. The film is about her longing to her loved ones as she tries to make a place for herself in the world of the displaced. Her family still in Syria, Maisa's true love (fiance) is in the Netherlands. As of the current EU-Turkey border regime, to unite is very challenging. Not giving up, Maisa works hard for her vision to transform the borders; by building a multicultural community "The oriental Istanbul Mosaic Choir". A diverse family that sings together, in which she believes through music and love one can heal the wounds of her people and children. Web Site: www.balladforsyria.com
2015 Refugee Here I Am (Directed by Eda Elif Tibet & Enzo Ikah, 85 mins)
An award winning musical feature documentary film, based on the life of a Congolese Musician Enzo Ikah, a refugee and a famous reggae artist living in Istanbul, the documentary, explores a single man's extraordinary struggle, portraying his very creative way of reaching out to the public, as Enzo transforms his life shaken under oppression and hardship into an enchanting life musical. www.refugeehereiam.net
2014 Hey Goat! (Hey Geçi!, Directed & filmed by E.E.Tibet, 47 mins)
The Documentary tells the migration story of a nomadic family ("Sarıkeçili tribe"), herding 500 goats in the Mediterranean region of Turkey. Through an intimate portrait of the family, the documentary conveys human-nature relationships in seek of how the family's traditional local knowledge , the process of the migration and their living life style in general benefits to the biodiversity of the region. A research team consisting of an anthropologist, ethno-botanist and environmental activist share their findings during the migration. The film raises awareness and opens up discussions on ways to support and protect nomadic pastoralists' livelihood rights as well as understanding their cultural conservation practices and its effects on enhancement of biodiversity. https://www.youtube.com/watch?v=VjzkQgfqCGQ
2013 AMCHI (Directed & filmed by E.E.Tibet, 65 mins,)
Every year, Amchi Karma Chodon travels to the most remote areas as she crosses one of the highest motorable ways of the world through the Himalayas of Ladakh. She raises awareness among the Chongpa nomads on women and child healthcare and teaches reproductive anatomy a final time to her students in Zanzkar who are to become public health providers and community healers. Broadcast by IZ TV in Turkey, Distributed in DVDs by CONCORD Media (UK). Web Site: https://www.amchikarmachodon.com/the-film
2012 28 Days on the Moon (Directed & filmed, by E.E.Tibet 52 mins,)
Documentary film advocates for the rights of the cave dwellers' livelihoods in Cappadocia, Turkey a UNESCO World Heritage Site. Broadcasted by IZ TV documentary channel (since June 2012) and screened in various international documentary film festivals .The official web site: www.28daysonthemoon.weebly.com