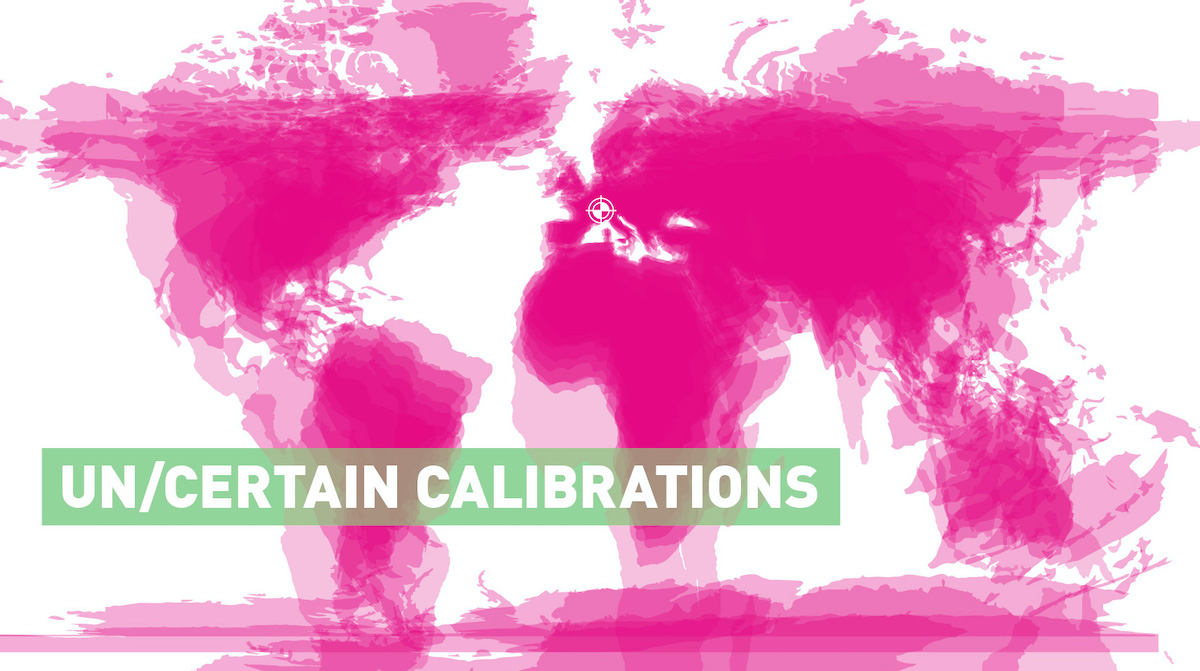 Call for research-art collaboration
UN/CERTAIN CALIBRATIONS
TYPE: Project development
PERIOD: SEP 2021 – FEB 2022
DURATION: 1 month or 30 days spread over a longer period
DEADLINE: FEB 28, 2021 (11 PM)
TOTAL BUDGET: CHF 12 000
WHO: All disciplines; International; At least one team member must be working or studying at the University of Bern
PARTICIPANTS PER TEAM: 2-10
The mLAB, located at the Institute of Geography at the University of Bern, is pleased to announce the second call for residencies in form of transdisciplinary research collaborations between academia, research, (digital) media, and arts. The residency aims to foster collaborations that experiment with new methodological approaches, forms of knowledge production and science communication.
The mLAB functions as an incubator and actively supports the working process in the form of mentoring and assistance regarding the dissemination and cross-media communication of possible results. The mLAB provides resident teams with time, space and technology to develop independent projects that might consist of actually conducting research together, critically reflecting upon their research and artistic practices, writing or fostering new connections between the arts, media and academia.
During the residency, the selected team(s) are supposed to work for approximately one month at mLAB at the Institute of Geography between September 2021 and February 2022. We expect that the residency will be used to develop insights that will lead to a follow-up project. Whether it will culminate in an artwork, a film, an exhibition, a performance or a research project that involves artistic modes of data collection or dissemination, whether it is establishing a concrete network, writing a grant application, planning a book, a journey, a website or a conference. No final product or presentation is required. Nevertheless, we welcome any kind of public events, lectures, workshops, open reading groups or screenings during the residency phase, which take place at the Institute of Geography and engage with the Institute's faculty and students.
TOPIC:
For our second cycle of residencies we invite you to take the idea of "calibrations" as a starting point for further reflections.
If you stand at the Royal Observatory in Greenwich these days and look at your GPS coordinates, you will notice that you are not exactly at 0° longitude. The location of the prime meridian—the foundation for global navigation and timekeeping—had to be corrected in the 1980s. The astronomers who originally calibrated the telescope did not take into account certain anomalies and thus made a measuring error. Today, the prime meridian is located 102 meters farther away in a city park and runs exactly through a litter bin for dog poo and it will continue to shift due to plate tectonics in the future. Despite this continuing dynamic adjustment, geographic coordinates are considered a very stable basis for our orientation in the world.
Calibrations—understood by the Cambridge Dictionary as a process to check if a measuring instrument performs accurately—characterizes more broadly speaking forms of standardization, defining norms and constituting objective knowledge. In general, instruments are calibrated to guarantee accuracy despite inevitable uncertainty. But a calibration can only be a momentary snapshot and must be repeated continuously, especially when the circumstances change. Therefore, calibrating is a process that can never be completed. Yet the desire for certainty and objectivity is an important element of modern ideologies, just like international norms, which seem indispensable today.
Many things can be measured: volumes, temperature, electric voltage, radioactive radiation, or toxic residues. Whether meteorology or analytical chemistry, the natural sciences often valuate their findings by relating measured and expected values via reference standards.
Calibrations are also important in different medical settings for example when bodies are adjusted to biomedical technologies or medication. But calibration is also carried out in the social sciences, for instance in IQ and BMI calculations that define and are organized around statistical norms.
We propose to engage with the concept of calibration to question, extend and discuss topics such as un/certainty, quantification, the making of objectivity and processes of normalization. We invite you to think about calibrations with a two-fold meaning: Powerful normalizing and objectifying tools that are nevertheless carrying an emancipatory potential—which lies in the possibility of changing the grounds on which measurements take place.
Related questions could be: Who is calibrating and on what base? Who is allowed to (re)define the standard and what deviates inevitably from a standard? How are certainty and objectivity produced and at the same time challenged by processes of calibration? To what extent can uncertainty be acknowledged and be used productively? How do social and political calibration processes look like? In what ways is technology defining its object—what power has calibration on defining established certainties in society? And to what extent can problematic protocols and social policies be reset or nullified? Are there possibilities for counter-calibrations? How can a norm be created in which a multitude of individuals can be represented? How would measures based on a speculative understanding of the future look like?
ELIGIBILITY:
Reflecting its inter- and transdisciplinary character, the mLAB welcomes applications from a wide spectrum of disciplines (social science, humanities, natural science, interdisciplinary fields, arts, media), research interests and questions.
Eligible for proposals are teams of which at least one team member must be working or studying at the University of Bern. Other team members can be artists and researchers from all kind of disciplines, inside or outside the university, from Bern or another part of the world, students, academic personnel, pedagogues, activists, journalists, cultural workers, architects, writers or designers. Everyone should be willing to engage in collaborative and artistic practice. There are no restrictions regarding age or origin. We cannot provide a guarantee for entry and visa but will do our best to support you in case of any problems. The group size should be between 2 and 10 participants.
BUDGET AND FACILITIES:
Projects with a budget of up to CHF 12 000 can apply. This is also the total amount available for one or more projects in this round. The budget can be spent on the basis of a pre-agreed budget plan. The budget size does not affect the chances of approval. The jury reserves the possibility to modify the proposed budget. This budget is used to cover materials, books, travel, and honorariums for guests, but also to pay for travel and accommodation in Bern, should individual participants not be local. The mLAB does not own any guest apartments. An honorarium can also be paid to team members at their own discretion. However, employees from the University of Bern or other universities holding a position are not entitled to pay themselves salaries or honorariums.
The mLAB provides a pool of equipment to realize film and audio projects and is equipped with several workstations with common video, sound editing and DTP software which can be used 24/7, with consideration of other activities taking place there. Furthermore, the Institute of Geography offers additional infrastructures such as a library, labs, etc., which can be used on request.
APPLICATION GUIDELINES:
The complete application (all in one PDF file) should be sent via email to mlab@giub.unibe.ch until February 28, 2021 (11 PM). It can be written in English, German or French and should consist of:
a text (maximum 4 pages) that
- describes the general working theme
- refers to the topic of UN/CERTAIN CALIBRATIONS
- outlines a realistic work plan, times and working methods, with regard to the complexity of the research and the duration of the residency (we expect total working days equivalent to 1 month, to be completed in consecutive working days or spread over a longer period)
- speaks about how you want to work together
- characterizes the follow-on project
- involves a budget proposal
a short text that describes the professional / research background of the individual team members (one paragraph per person)
CVs (maximum 3 pages per person)
Optional: A documentation of previous projects, texts, images, videos, own web pages, links
A jury of experts from different fields will review the submissions and inform the candidates as soon as possible.
For updates follow us on Facebook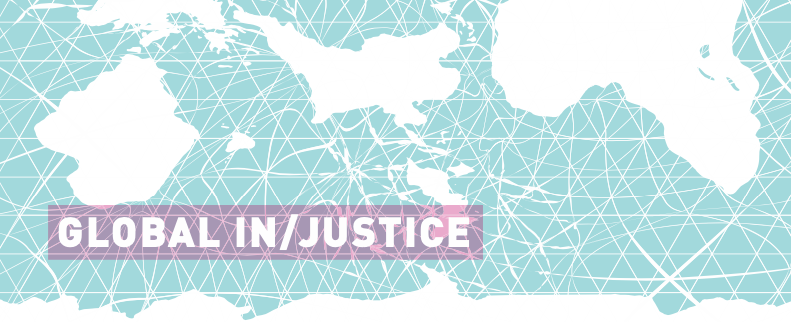 First residency projects in the mLAB start in autumn
We are pleased to announce the first projects of the mLAB residency. A total of 149 applicants with 35 projects applied for a residency for transdisciplinary research collaborations between academia, research, (digital) media, and arts. The residency aims to foster collaborations that experiment with new methodological approaches, forms of knowledge production and science communication.
The first edition of the residency program deals with the topic of GLOBAL IN/JUSTICE. While the project Climatology and Climatography examines the measuring and visualization methods of climate data with regard to its socio-political dimensions, the speculative project 3000Peaks asks for future ideas on how to use the Swiss Alpine summits once all the ice on them has melted. In both projects, artistic and scientific concerns complement each other.
The residencies will take place in autumn at the Institute of Geography and will be financially supported by the Faculty of Science. The public parts will be announced here on this website.
The residencies will be used to develop insights that will lead to a follow-up project. Whether it will culminate in an artwork, a film, an exhibition, or a research project that involves artistic modes of data collection or dissemination.
A new call for further residencies will follow soon. Here you can find the first call for proposals.
Die Jury bestand aus Dr. Laura Coppens, Medienanthropologin, Institut für Sozialanthropologie und Filmemacherin; Laura Perler, Sozial- und Kulturgeographin, Geographisches Institut (GIUB); Prof. Dr. Carolin Schurr, Unit-Leiterin Sozial- und Kulturgeographie, GIUB PD Dr. Matthias Stürmer, Leiter der Forschungsstelle Digitale Nachhaltigkeit, Institut für Informatik; Dr. des. Alexander Vorbrugg, Unit Kritische Nachhaltigkeitsforschung, GIUB und Mirko Winkel, Koordinator mLAB, GIUB und Künstler
The Jury consisted of Dr. Laura Coppens, Media Anthropologist, Institute of Social Anthropology and film maker; Laura Perler, Unit Social and Cultural Geography, Institute of Geography; Prof. Dr. Carolin Schurr, Unit Head of Social and Cultural Geography, Institute of Geography; Dr. Matthias Stürmer, Head of the Research Unit Digital Sustainability, Institute of Computer Science; Dr. des. Alexander Vorbrugg, Unit Critical Sustainability Studies and Mirko Winkel, mLAB coordinator and artist, both Institute of Geography
Climatology & Climatography of Care
Visual Histories and Global Futures
The team includes Dr. Sria Chatterjee, Dr. Jamie Allen and Karolina Sobecka from the Max-Planck Kunsthistorisches Institut, and the Critical Media Lab at the FHNW, Basel and Prof. Dr. Stefan Brönnimann from the Institute of Geography of the University of Bern. Within the framework of the residency they will work together for the first time in this constellation.
The proposed project is interested in histories and futures of climatology and climatography, not simply as a scientific trajectories and disciplines, but as a means of knowledge production that relates to colonial enterprises. Climate change not only causes social inequality, but the ways in which we measure, visualize and communicate climate data could better encompass complex regional differences, modes of care and social implications of climate sciences. The perspective of climatology as a discipline that is entrenched in economic and political spheres, extends the existing research at the Institute of Geography with their work in historical climatology, recomposing weather and climate over the past ca. 400 years, as well their research into a combination of early instrumental data, proxies and climate models, climate dynamics and large-scale variability and climate and society interactions.
Using collected historical imagery, from select international archives, the team will produce research writings on the themes of 'climate data empathy', colonialism, climate and public health and also seek to produce media-topological profiles of language, data and imagery. Considering the impetuses, geographies and local practices of gathering and measuring climate "data", climate epistemologies will be mapped in light of their links to human and non-human health, welfare and situated ways of life.
The project centers around a series of semi-public, workshop-encounters between the team members, developing modes for the visualization and historical context and climatological knowledge.
A prospective outcome of the Climatology & Climatography of Care project creates work for exhibition, using newly developed techniques, and expanding on the residency theme of Global In/Justice.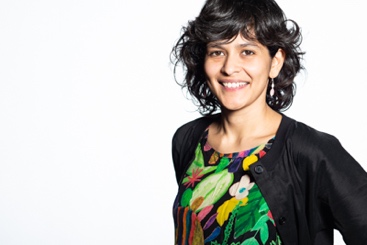 Dr. Sria Chatterjee is postdoctoral fellow based at the 4A Lab program of the Max-Planck Kunsthistorsiches Institut in Berlin, and works with the Cycles of Circulation project at the Critical Media Lab Basel. She holds a PhD from Princeton University and was awarded the Charlotte Elizabeth Proctor Prize for her dissertation. She specializes in the political ecologies of art and design in the Global South and her work draws on transnational environmental histories, the history of science - in particular plant science, agriculture and climatology, landscape studies, design and cybernetics. She is currently Contributing Editor at British Art Studies and her work has been published or is forthcoming in journals such as Contemporary Political Theory, Cultural Politics among others.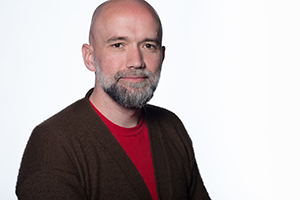 Dr. Jamie Allen is occupied with what media and technologies teach us about who we are as individuals, cultures and societies. Born in Canada, he has been an electronics engineer, a polymer chemist and an exhibition designer. He likes to make things with his head and hands — experiments into the material systems of media, electricity, and information as artworks, events, and writing. He lives in Europe, works on arts and research projects, writes a fair amount, and tries to engage himself with and create prefigurative institutions that are generous and collaborative, acknowledging that friendship, passion and love are central to aesthetic, research and knowledge practices. He is a Senior Researcher at the Critical Media Lab Basel. (www.jamieallen.com)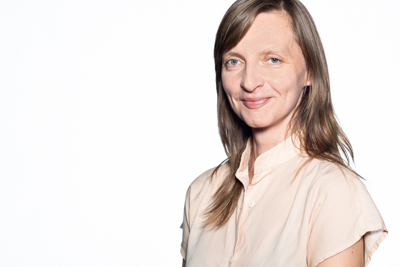 Karolina Sobecka is an artist and researcher working at the intersection of art, science and technology, arranging and participating in social configurations that channel, accommodate or resist technological shifts. Karolina's current projects explore notions of ecology and governance through case studies in the fields of climate- and carbon- engineering. She is currently a PhD candidate at ECAM European Center for Art, Design and Media based Research Basel, and Kunstuniversität Linz.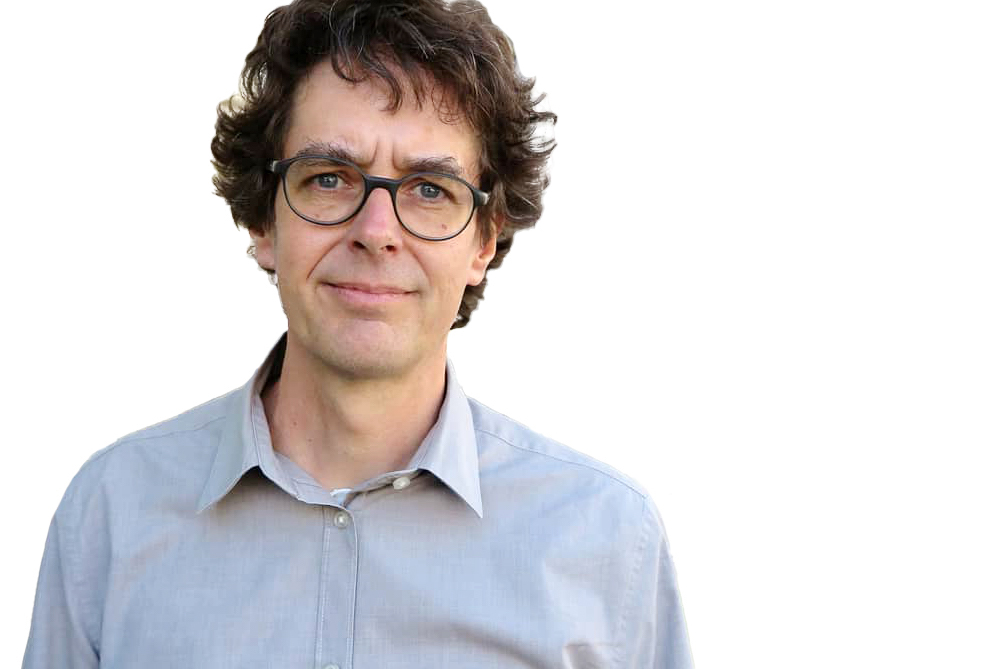 Prof. Dr. Stefan Brönnimann heads the group for climatology at the Institute of Geography at the University of Bern. He and his group also belong to the Oeschger Centre for Climate Research. They process historical atmospheric data from the last centuries and use them to create three-dimensional data sets that reach further back than the start of modern measurement series. With these data sets, they analyse large-scale climatic variations and extremes.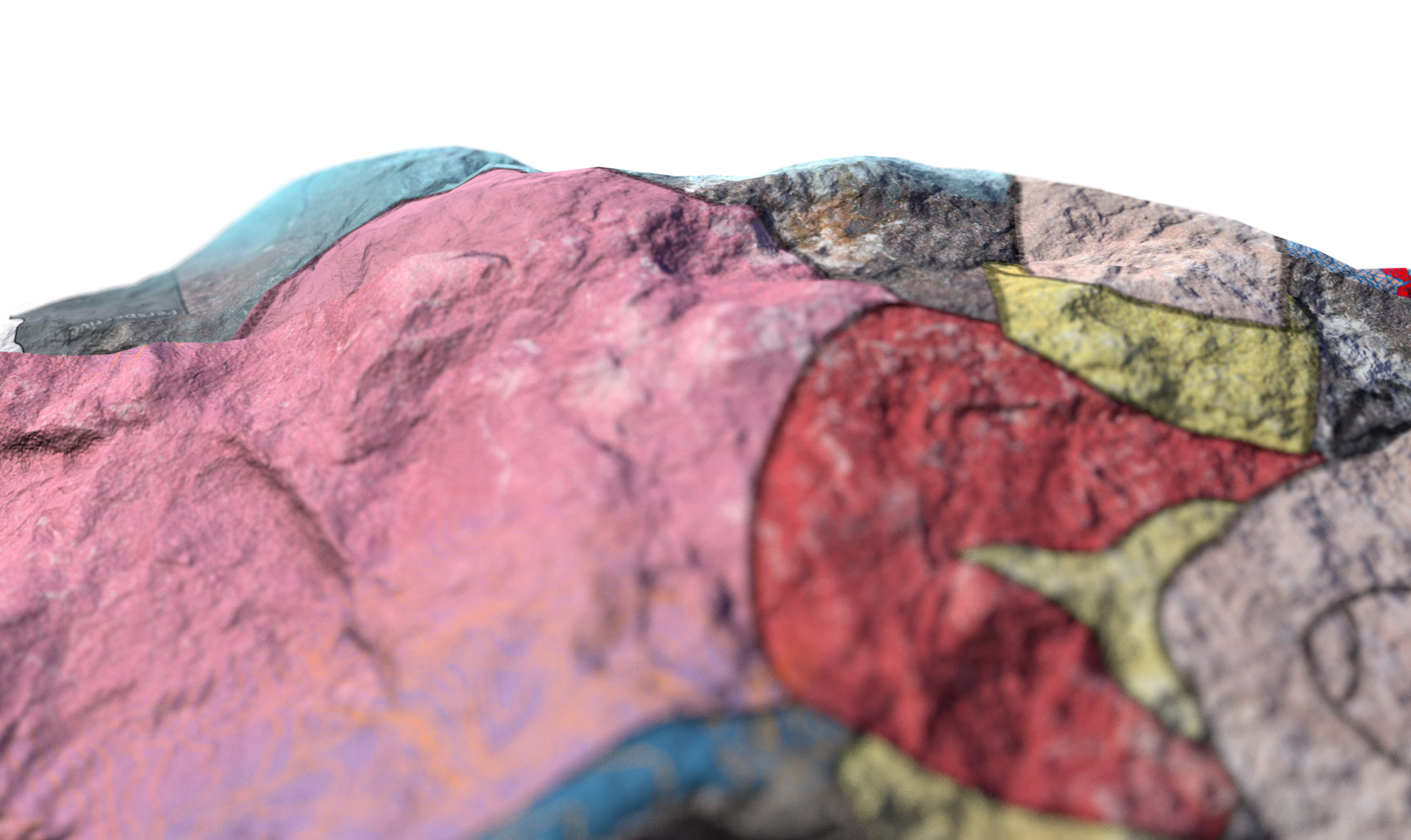 3000Peaks
conversing alps in times of climate crisis
As part of the first mLAB residency, Jana Thierfelder, Marius Förster, Peter Tränkle will come together to initiate a speculative thought experiment in dialogue with the Institute of Geography.
It is part of a multi-stage project that questions Switzerland's self-image in the face of the climate crisis. With the thawing of permafrost soil in the Swiss Alps, the alpine rock becomes increasingly unstable, and events such as mudflow, rockfalls, or even massive landslides become more frequent. Through an Open Call, the 3000Peaks project invites to develop ideas for the redesign of approximately 3.000 affected Swiss Alpine peaks as well as for the utilization of the removed rock masses. The perspectives and narratives created this way should network actors with a wide range of interests through public discussions. It aims to broaden the horizon of what can be imagined and to negotiate the complexity of design processes.
The Open Call is prepared in the mLab. As part of the residency, the project seeks exchange with the Geographic Institute's fields of knowledge and through visits of "affected" Alpine communities. It utilizes participatory formats like OpenStudio, Common Grounds and Graphic Mapping. The exploration of intersections between artistic and scientific concerns pursues the goal of enriching perspectives, making them accessible and open for discussion. The team would like to define potential aims collaboratively with the scientists and the community residents involved.
The "peak loss" affects not only residents and economic interests, but rather erodes the identity-creating importance of the Alps – for both the regional and national self-image as well as for external perception. The 3000Peaks project asks how, in a shared speculative exploration, skills of imagination and action can be multiplied through distribution and networking?
Open Studio
With an open studio, the team explores intersections between artistic and scientific concerns regarding the transformation processes in the Alps. By collecting, reflecting, and testing different positions (temporary) forms of representation on-site and digitally (3000peaks.com) will be developed. That serves, among other things, the long-term development of the 3000Peaks website as a media hub.
Common Grounds
With visits to alpine communities in the Bernese Oberland, we aim to encourage residents to share their stories in the speculative narrative of 3000Peaks. Common Grounds strives to establish personal contact with relevant communities and to weave the voices, ideas, and fantasies of their residents on an equal footing in the open discourse space. In conversations and interviews, as well as in practical, interactive formats and spontaneous encounters (mini or ad hoc workshops) the joy of speculation should be fostered and the potential of created ideas addressed.
Mit Besuchen in alpinen Gemeinden des Berner Oberlands, möchten wir deren Bewohner*innen zum gemeinsamen Fabulieren im spekulativen Narrativ von 3000Peaks einladen, um einerseits persönlichen Kontakt zu relevanten Gemeinden herzustellen sowie andererseits die Stimmen, Ideen und Fantasien ihrer Bewohner*innen gleichberechtigt in den eröffneten gemeinsamen Diskursraum einzuweben. Über Gespräche und Interviews aber auch praktisch-interaktive Begegnungsformate (Mini- bzw. Ad-hoc-Workshops) soll die Lust am Spekulieren gefördert und das Potenzial entstandener Ideen besprochen werden.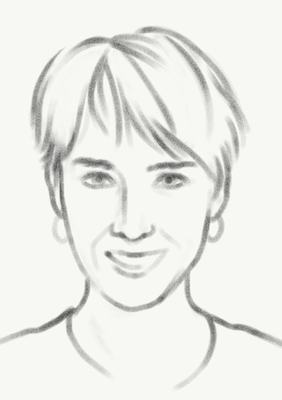 Jana Thierfelder pursues a Ph.D. under supervision of Prof. Dr. Michaela Schäuble and Prof. Dr. Priska Gisler (artistic/design-scientific doctoral program SINTA, University of Bern & Bern University of the Arts) on the epistemic role of design in evolutionary biological knowledge production. Besides, she is an assistant in the Master in Transdisciplinary Studies at the Zurich University of the Arts.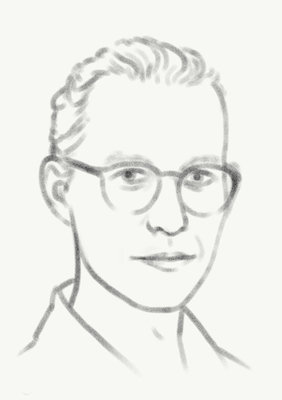 Marius Förster works at the intersection of design, research, and art. In his work, he examines possible roles and limits of design in social transformation processes. He is co-editor of the publication Un/Certain Futures (transcript, 2018) and co-founder of the design studio operative.space.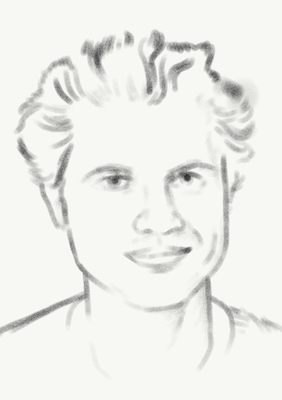 Peter Tränkle has a background in sociology and science and technology studies, in recent years active in transdisciplinary and transcultural collaboration contexts. He is a co-initiator of the "QWAS - Migrating Dialogue" project and is currently a research assistant at the Zurich University of the Arts in the Department of Cultural Analysis.