International workshop on modelling risk and resilience in human and natural systems
May 6-8th, 2019 at the University of Bern, Bern, Switzerland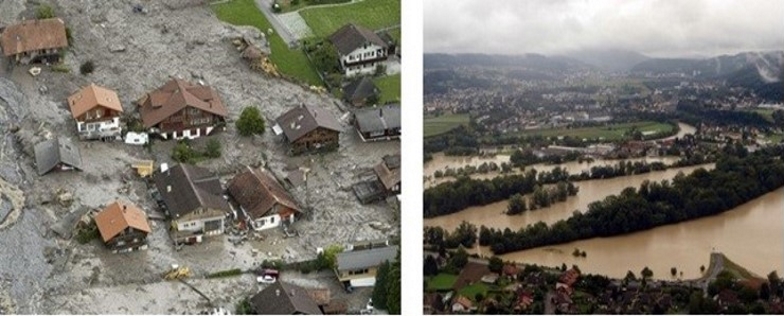 Scope of the workshop
Natural disasters consist of human and natural components that are interconnected. While progress has been made to mitigate and adapt to natural hazards, much of the existing research lacks interdisciplinary approaches that equally consider both natural and social processes. More importantly, this lack of integration between approaches remains a major challenge in developing disaster risk management plans for communities. The proposed early career researcher workshop on Modelling risk and resilience in human and natural systems aims to:
Establish the progress made in modelling risk and resilience to natural hazards,
Identify remaining challenges, and
Discover opportunities for future research.
To achieve this, we are bringing together international researchers engaged in modelling risk and resilience to natural hazards. Progress in modelling will be ascertained through presentations of ECRs research (oral and posters) and keynote talks from leading scientists. Additional progress in research, and identifying challenges and opportunities in modelling will be determined through interactive discussion between ECRs focusing on the following themes:
Indicators of risk and resilience
Conceptualizing dynamics between human and natural systems
Modelling human and natural systems
Modelling human behavior towards risk and resilience
Interdisciplinary challenges and communicating model results

Program
Monday, May 6th
8.00 - 9.00

Registration and welcome coffee

9.00 - 9.15

Welcome and Introduction of the Risk and Resilience Cluster

Speaker: Dr Md Sarwar Hossain

9.15 - 10.05

Keynote 1: The Game Changes: New Imperatives and New Directions in Disaster Risk Reduction

Speaker: Prof David Alexander, University College London

Moderator: Prof. Margreth Keiler, University of Bern

10.05 - 10.55

Keynote 2 (Virtual): Resilient societies in the face of climate change: natural hazard, adaptation and individual decision-making

Speaker: Prof Tatiana Filatova, University of Twente

Moderator: Prof Chinwe Ifejika Speranza, University of Bern

10.55 - 11.05

Coffee break

11.05 - 12.20

Oral presentations

Moderator: Dr Md Sarwar Hossain

Indicators of risk and resilience

11:05 - 11:20: Desiree Daniel:
Discussion on the notion of resilience

11:20 - 11:40: Finn Laurien:
Measuring flood resilience: A Typology of Community Flood Resilience

Conceptualizing dynamics between human and natural systems

11:40 - 12:00: Shaun Maskrey:
Building a community Understanding flood risk using participatory modeling

12:00 - 12:20: Britta Höllermann:
Dynamics of human-water interactions

12:20 - 13:20

lunch

13:20 - 15:40

Oral presentations

Moderator: Dr Md Sarwar Hossain

Modeling human and natural systems

13:20 - 13:40: Simon Molds:
Towards a system dynamics model of the Indo-Gangetic Plain for sustainable water resources management

13:40 - 14:00: Toon Haer:
Integrating decision-making processes in flood risk analysis

Modeling human behavior towards risk and resilience

14:00 - 14:20: Liang Emlyn Yang:
Investigating and modeling resilience to flood hazards: Cases from developing Asia

14:20 - 14:40: Marlies Barendrecht:
The value of empirical data for estimating the parameters of a socio-hydrological flood risk model

Interdisciplinary challenges and communicating model results

14:40 - 15:00: Chris Skinner:
SeriousGeoGames - Planting the seeds of resilience

15:00 - 15:20: Adrian Almoradie:
An interdisciplinary approach to enhance flood resilience - Collaborative Modeling

15:20 - 15:40: Wei Liu:
Serious games for disaster resilience communication and capacity development

15.40 - 16.40

Coffee break and poster session

16.40 - 17.40

Keynote 3 (Virtual): Disaster Resilience: From Theory to Models to Practice

Speaker: Prof Susan Cutter, University of South Carolina

Moderator: Prof Chinwe Ifejika Speranza, University of Bern

17.40 - 17.45

General announcements

Dr. Md Sarwar Hossain
Tuesday, May 7th
Wednesday, May 8th
Presentation of group discussions (9.00-15.30)
Early career workshop (15.30-16.30)
Concluding remarks: Prof. Margreth Keiler, University of Bern (16.30-17.00)

Keynote
Prof. David Alexander
David Alexander is Professor of Risk and Disaster Reduction at University College London (UCL). He graduated in geography at the London School of Economics and obtained his PhD in Mediterranean geomorphology from UCL.
Over the period 2003-7 he was Scientific Director of the Advanced School of Civil Protection of the regional government of Lombardy. As a Professor the University of Florence (2005-11) he was a leading member of the team that designed, launched and taught Italy's first Master of Civil Protection course. Alexander is Visiting Professor at the Universities of Bournemouth and Northumbria (UK), Coimbra (Portugal) and Lund (Sweden) and Research Fellow at the Global Risk Forum in Davos, Switzerland. Alexander's book Natural Disasterswas published in London and New York in 1993 and has frequently been reprinted. His subsequent books include Confronting Catastrophe (2000), Principles of Emergency Planning and Management (2002), Recovery from Disaster (with Ian Davis, 2015) and How to Write an Emergency Plan (2016).

David Alexander is the founder and Editor-in-Chief of Elsevier's International Journal of Disaster Risk Reduction, and was formerly Co-Editor of Disasters journal. He is a member of the editorial boards of 14 academic journals. He is Vice-President and Chairman of the Trustees of the Institute of Civil Protection and Emergency Management, which is the oldest learned society in the field of disaster reduction. In 2013 Alexander won the Distinguished Research Award of the International Society for Integrated Disaster Risk Management (IDRiM).
Prof. Dr. Tatiana Filatova
She is a Professor in Computational Resilience Economics at the University of Twente (the Netherlands), which she joined in 2010. In September 2017, she also joined University of Technology Sydney (Australia) as Professor of Computational Economic Modeling working with spatial simulation models to study socioeconomic impacts of disasters and emergence of resilience across scales.
Her research line focuses on exploring how behavioral changes at micro level may lead to critical transitions (tipping points/regime shifts) on macro level in complex adaptive human-environment systems in application to climate change economics. She uses agent-based modelling (ABM) combined with social science methods of behavioral data collection on individual decisions and social networks.
This research line has been distinguished by the NWO VENI and ERC Starting grants and the Early Career Excellence award of the International Environmental Modeling Society (iEMSs).
She is Associate Editor of the Environmental Modelling & Software journal.
Prof. Dr. Susan L. Cutter
Carolina Distinguished Professor of Geography at the University of South Carolina where she directs the Hazards and Vulnerability Research Institute. Her primary research interests are in the area of disaster vulnerability/resilience science—what makes people and the places where they live vulnerable to extreme events and how vulnerability and resilience are measured, monitored, and assessed. She has authored or edited thirteen books, more than 150 peer-reviewed articles and book chapters. She has provided expert testimony to Congress on hazards and vulnerability
Dr. Cutter serves on many national advisory boards and committees including those of National Research Council (NRC), the AAAS, the National Science Foundation (NSF), the Natural Hazards Center (Boulder, CO), the National Institute of Standards and Technology (NIST). She also serves as Vice-Chair of the international Integrated Research on Disaster Risk Science Committee supported by ISSC, ICSU, and UN-ISDR.
Dr. Cutter is co-executive editor of Environment and Editor-in-Chief of Oxford University Research Encyclopedias: Natural Hazards Science. She was a coordinating lead author of Chapter 5 of the IPCC Special Report on Managing the Risks of Extreme Events and Disasters to Advance Climate Change Adaptation as well as a convening lead author a chapter of the US Third National Climate Assessment on urban systems, infrastructure, and vulnerability.

Practical information
Travel
Bern is well-connected to the major airports of Switzerland with excellent train connections that are quicker than any car ride. The Airports of Zürich, Geneva and Basel all connect to Bern in 1 to 2 hours. For more information refer to the Timetable of SBB.
About the Venue
The workshop will take place at at the University of Bern, Switzerland:
A short walk from the main station and good bus (Bus number 12) connections from the station "Schanzenstrasse" make the venues easy to reach.
Registration
The workshop itself starts at 9:00 am, it is possible to register from 8:00 am.

Output of the workshop
Some impressions of the workshop
International researchers engaged in modelling risk and resilience to natural hazards, presented their work (oral and posters) during the three-days workshop.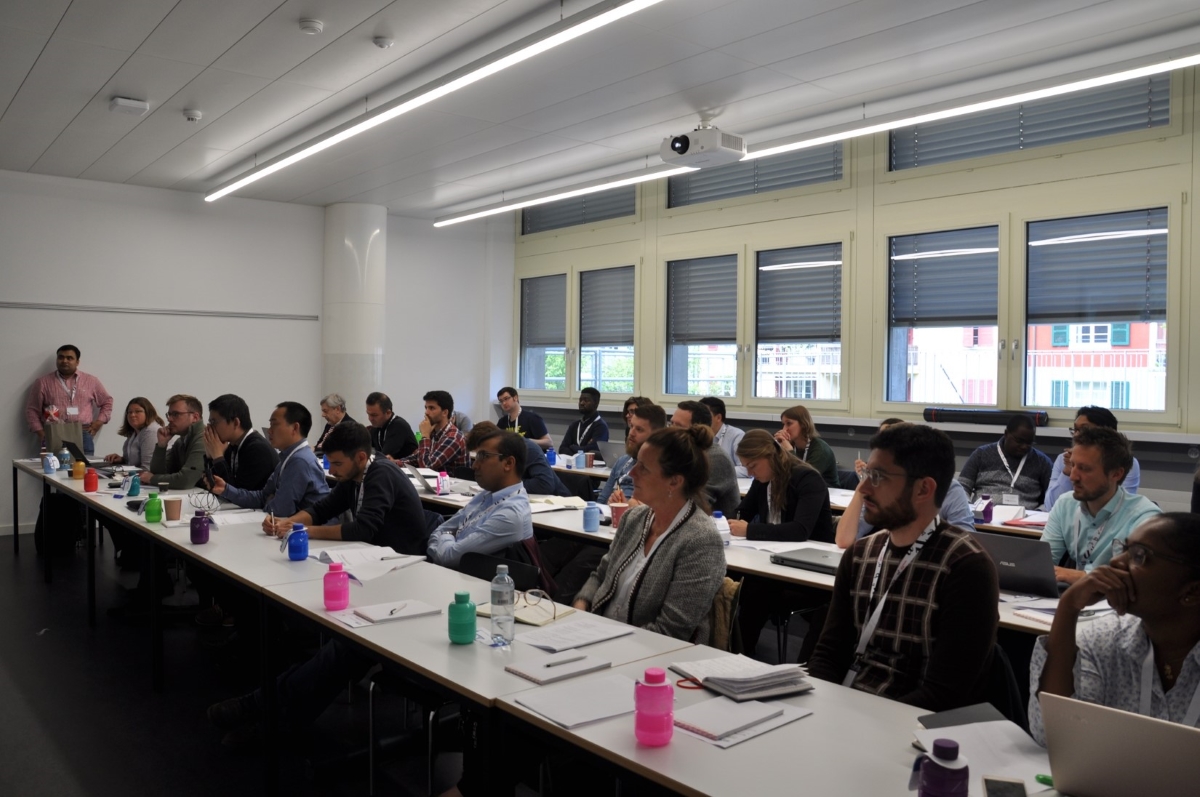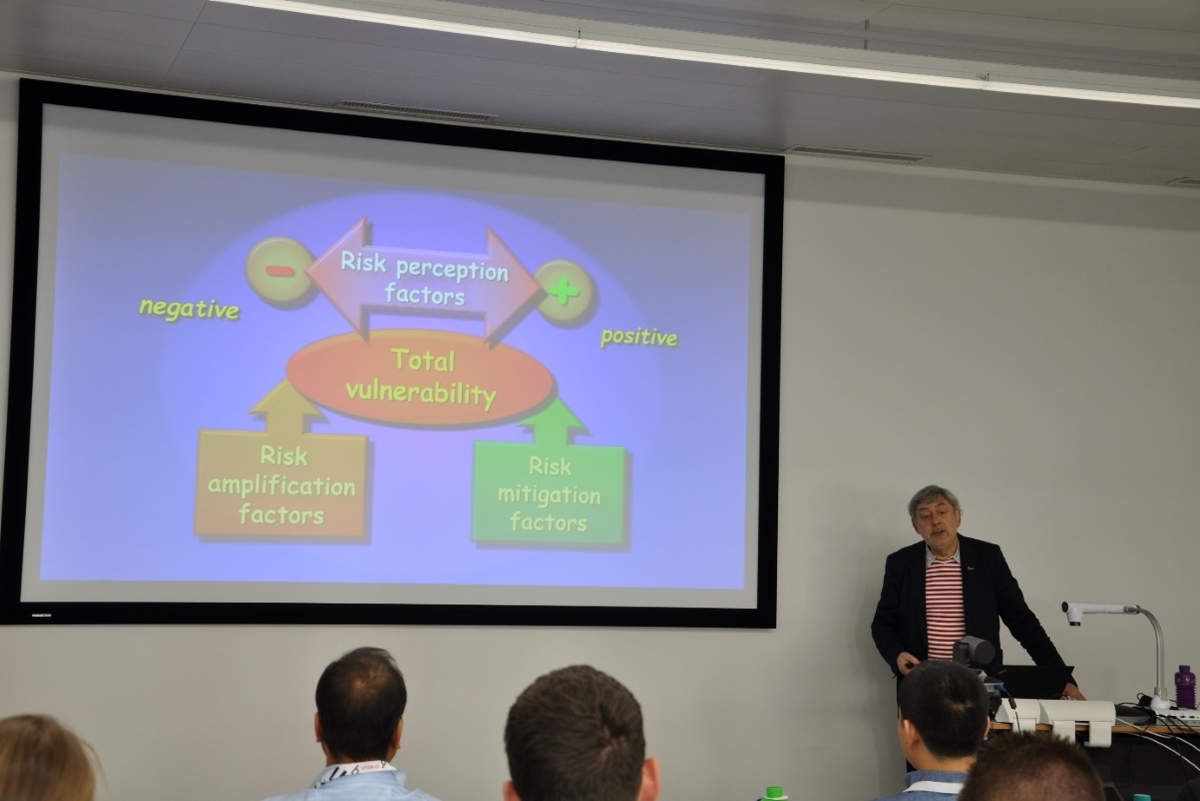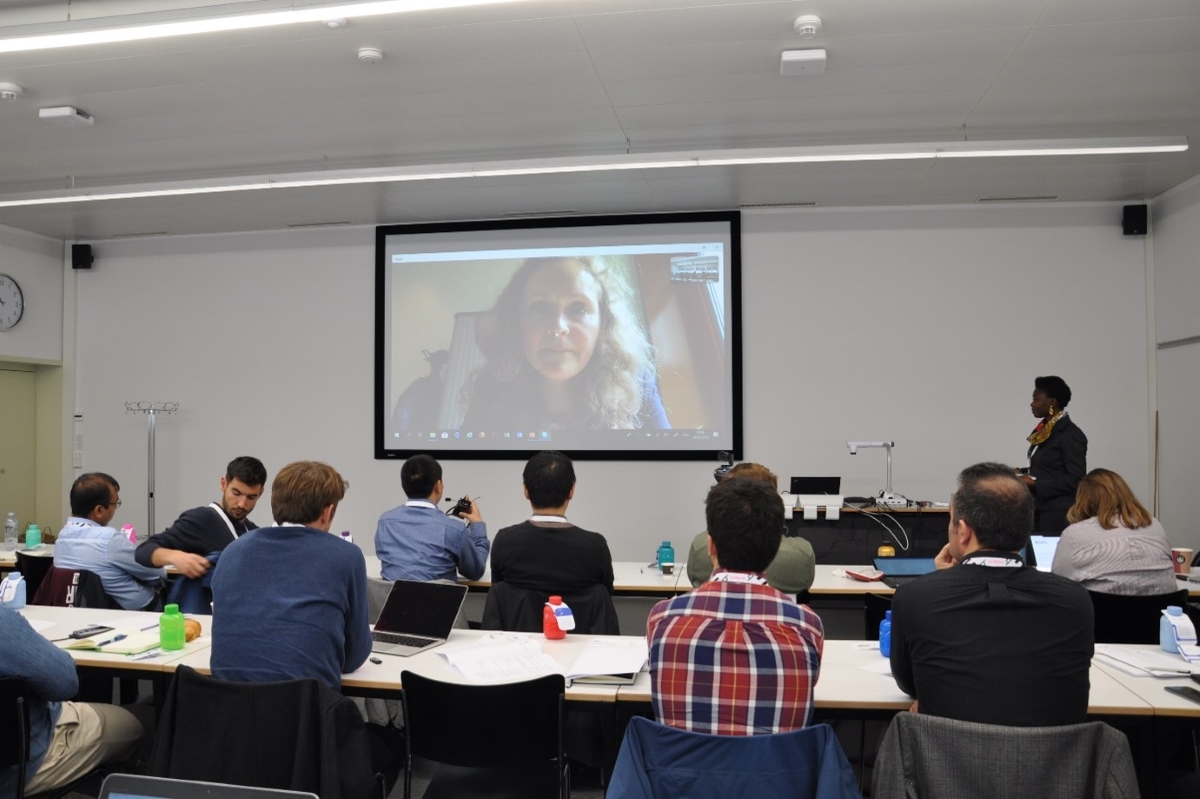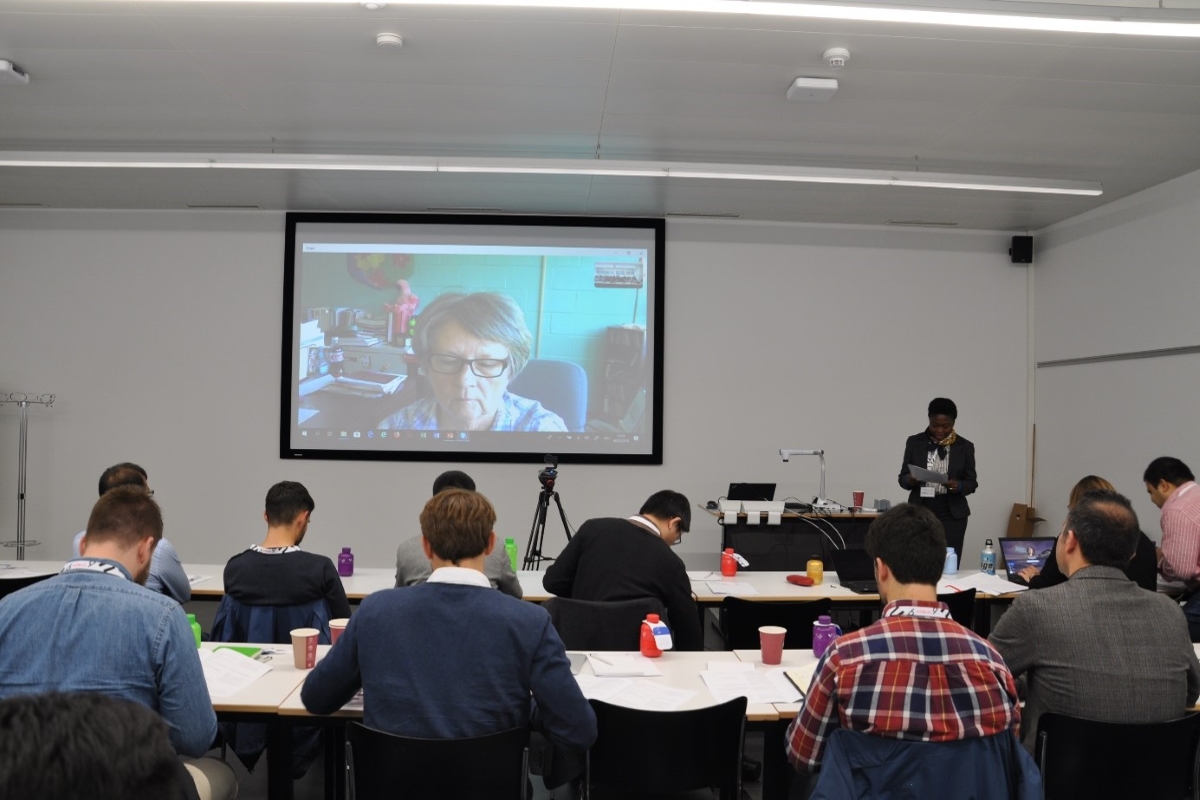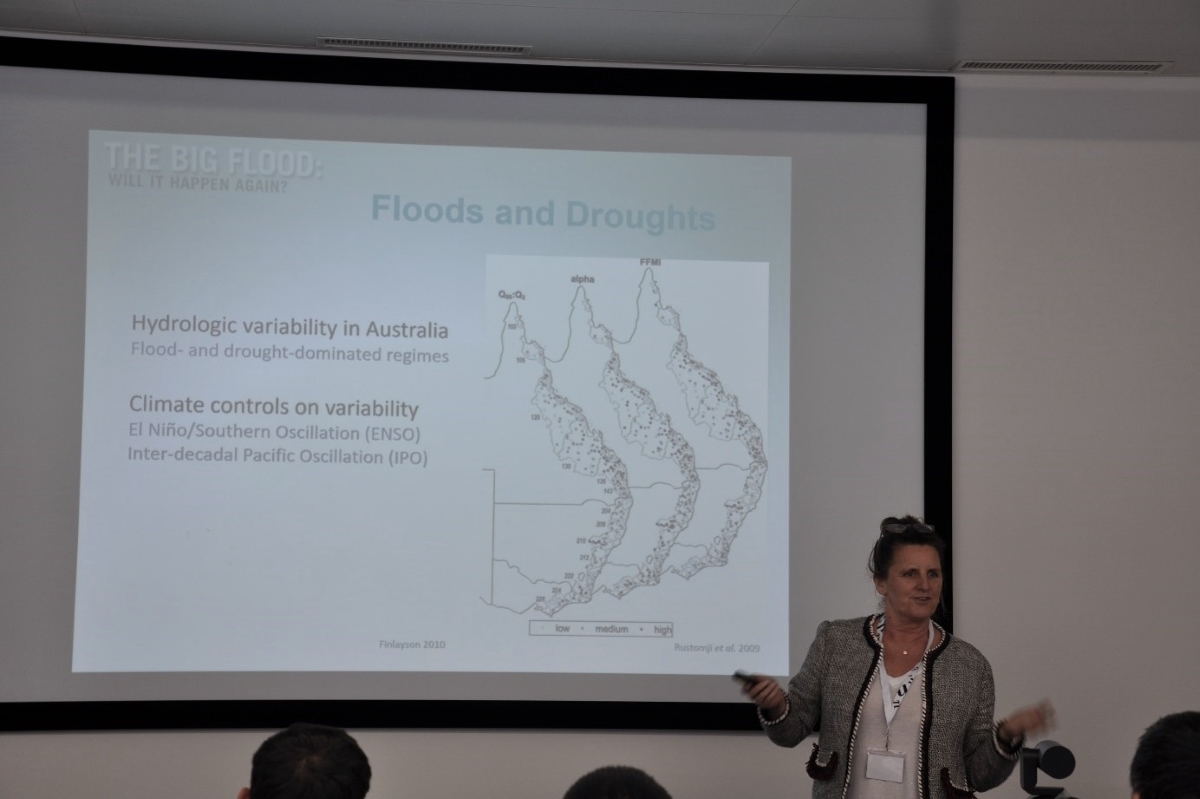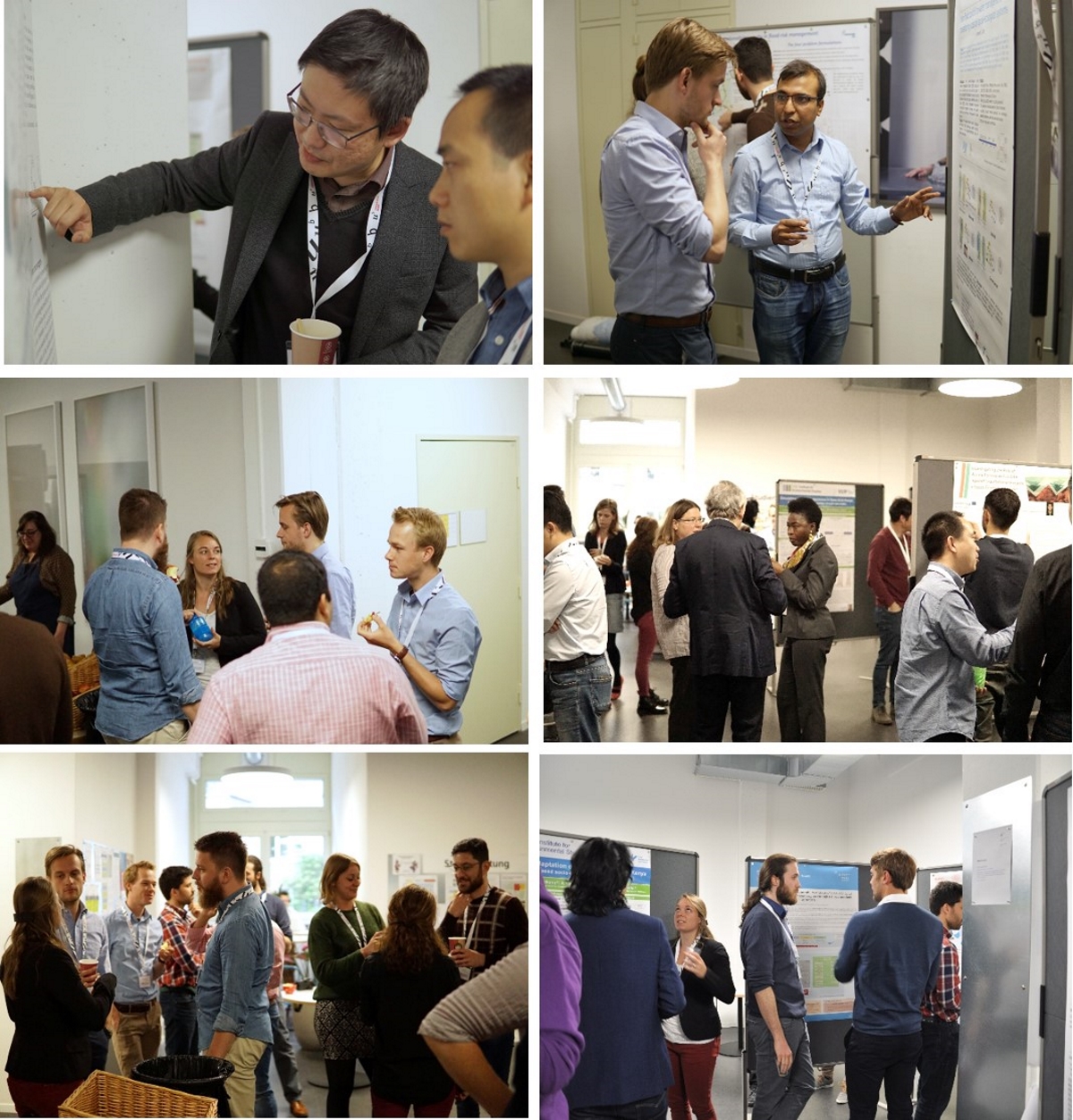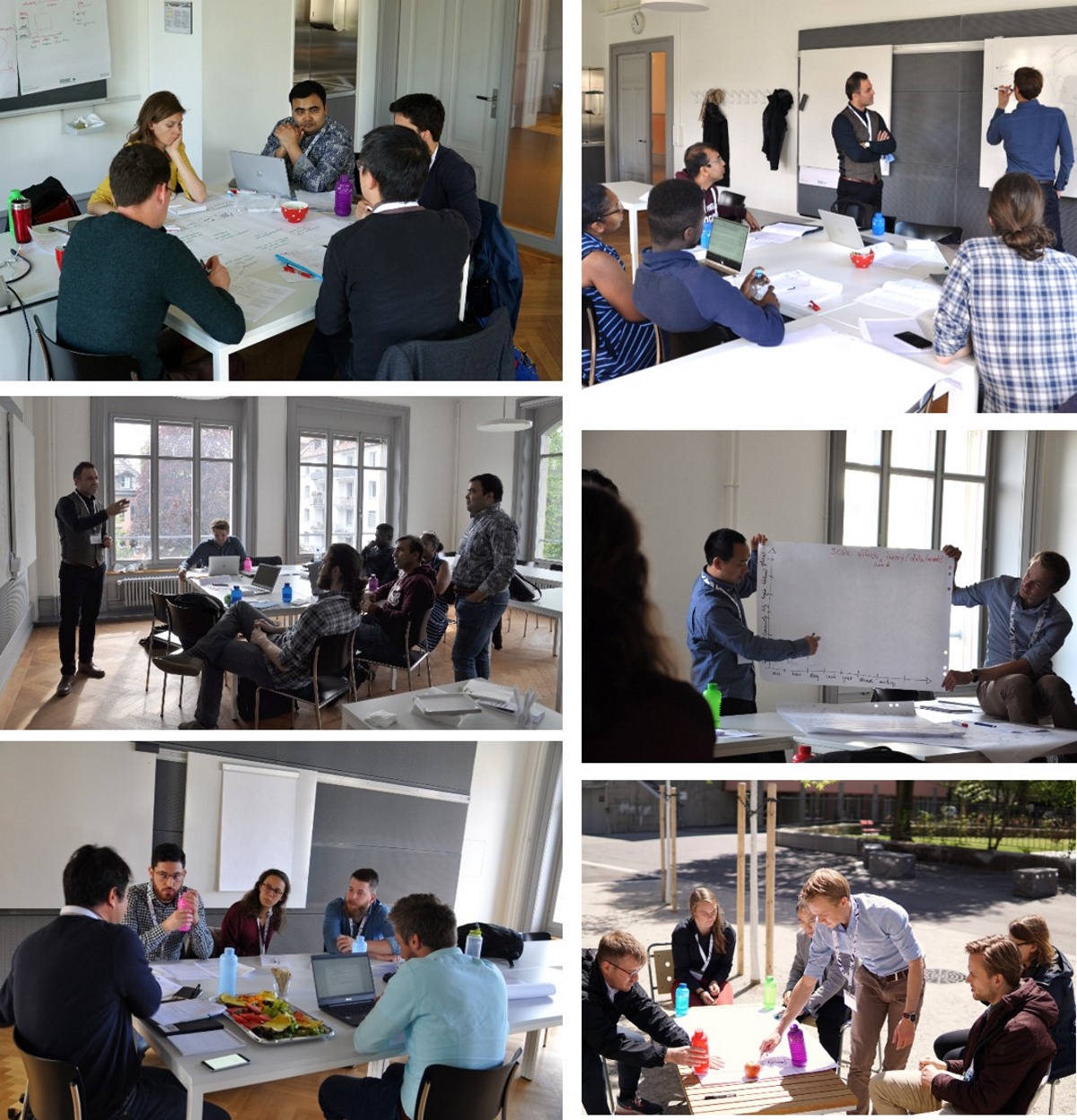 Organizers
(Lead organizer), University of Bern, Institute of Geography
Dr Sarwar is a postdoctoral researcher (Marie Curie Fellow) at the Institute of Geography, University of Bern, Switzerland. His research aims to define the limits of sustainability by understanding the complex dynamics between social and ecological systems. Email: sarwar.sohel@giub.unibe.ch
(Co-organizer), University of Bern, Institute of Geography
Dr. Jorge Ramirez is a postdoctoral researcher at the Institute of Geography, University of Bern, Switzerland. His research focuses on Geomorphology, Natural Hazards and Risk Research / Cluster Risk & Resilience. Email: jorge.ramirez@giub.unibe.ch