6 November 2018
Film «Älven min Vän» at an international film festival
The film «Älven min Vän – The River, My Friend» by Hannah Ambühl was shown at the 60th Nordic Film Days Lübeck in the category «Documentaries». The Nordic Film Days Lübeck are one of the most traditional film festivals in the world. For this year's festival 33'000 films were submitted and 199 were shown in the final programme, thereof 28 documentary films. The film presentation was framed by a Q&A. The film «Älven min Vän» is part of Hannah Ambühl's master thesis and portrays four Sámi women who live along the Lule River in Sweden. The construction of 15 dams has changed their lives. What has remained is the deep bond between the women and the river.
Further information: www.luebeck.de/filmtage/en/
Contact: hannah.ambuehl@students.unibe.ch

Film presentation «Älven min Vän – The River, My Friend» by Hannah Ambühl
16 October 2018
Impressions from GIUB excursions: Iceland
21 Bernese geographers set off on their journey. Excursion. 1st – 13 august 2018 (Paleo-Geoecology & Geography and Sustainable Development)
28 June 2018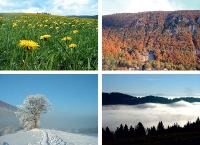 Phenology observation guide now available online
The reference guide for plant phenological observations in Switzerland is now available again. «Plants in Changing Seasons» («Pflanzen im Wandel der Jahreszeiten») originally published by Robert Brügger and Astrid Vassella in 2003 just appeared in Geographica Bernensia Publishers. The observation guide with colored pictures and black-and-white drawings also contains the phenological definitions of Swiss observation networks of ‹GIUB BernClim›, MeteoSwiss ‹Swiss phenology network› and ‹PhaenoNet› (German) by GLOBE. Newly available online are two publications on the BernClim Observation Network ‹G 87› and a general introduction to phenology and seasonality ‹U 26›, both in German.
16 April 2018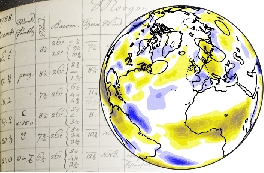 ERC Advanced Grant for Climate Reconstructions
Stefan Brönnimann receives a grant of ca. 3 million Swiss francs from the European Research Council for the next five years. The goal of the project PALAEO-RA is to produce a comprehensive reconstruction of global climate of the past six centuries, a palaeo-reanalysis. The reconstruction will provide globally complete, three dimensional monthly fields of many variables and thus allows dynamical interpretations of past climate events. The project combines numerical modelling and mathematical techniques with historical documentary data and measurements, and dynamical analyses.
16 March 2018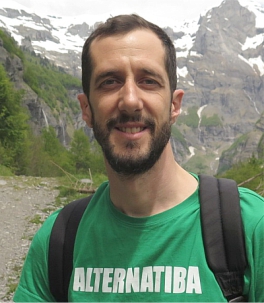 SNF Professorship
In February 2018, the SNSF awarded 39 professorships to outstanding researchers. Of the five professorships at the University of Bern, one went to Dr. Patrick Bottazzi with his project «Why do we work? Assessing sub-Saharan farmers' motivations and labour in agroecology» (AgroWork).
26 February 2018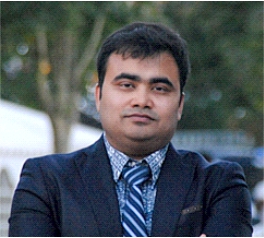 Dr Sarwar Sohel wins Marie-Curie grant
Dr Sarwar has won one of Europe's most competitive and prestigious awards (Marie Skłodowska-Curie Individual Fellowship) to undertake a postdoctoral position in the Unit Sustainable Land Management at the Institute of Geography, University of Bern from February 2019. He will work with the head of the Unit, Prof. Dr. Chinwe Ifejika Speranza, to explore pathways using a system dynamics approach to ensure a safe and just operating space (SJOS) for transformation to sustainability.
The 2-year Marie Skłodowska-Curie Individual Fellowship, which amounts to approximately €180,000 for each researcher, is meant to stimulate the cross-border mobility of researchers both within and outside the European Union. This European programme is named after the renowned scientist, Marie Skłodowska-Curie, the first woman to win the Nobel Prize. The European Commission has awarded the Marie Skłodowska-Curie Individual Fellowships to 1,348 (out of 9,089 proposals) highly talented researchers to create a game-changing impact on our society and economy. Please visit this link for more information: Link