Keynote Speakers
"Land as a scarce resource" will be adressed by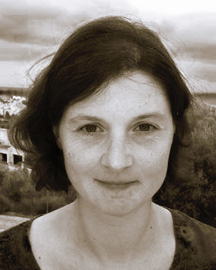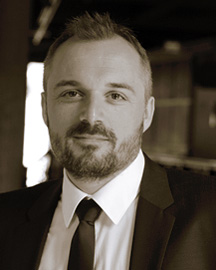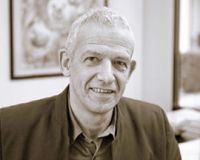 Dr. Isabelle Anguelovski
Isabelle Anguelovski is a social scientist trained in urban studies and planning (MIT, 2011), non-profit management (Harvard University, 2004), international development (Université de Paris 1-Panthéon Sorbonne, 2001), and political studies (Science Pol, 2000). She is currently a Senior Researcher and Principal Investigator at the Institute for Environmental Science and Technology at the Autonomous University of Barcelona and Lecturer in the Architecture School (ESARQ) of the International University of Catalunya (UIC) and in the Urban Studies program at the Gran Sasso Science Institute in Italy.
Her research is situated at the intersection of urban planning and policy, social inequality, and development studies. Her recent projects examine the extent to which urban plans and policy decisions contribute to more just, resilient, healthy, and sustainable cities, and how community groups in distressed neighborhoods contest the existence, creation, or exacerbation of environmental inequities as a result of urban (re)development. In 2013, she received the National Prize for Youth Research Talent, a prize given once a year to one young scholar under 36 years old in Spain, and last year in 2014, she received a Burgen Scholarship Award from the Academia Europaea, an award given to young PhD recipients, "who are either just embarking on a career of scholarship, or who are only recently established in a post dedicated to research and learning and who show great potential in their respective field." In addition to academic articles and book chapters, in 2014 Isabelle Anguelovski published a monograph, Neighborhood as Refuge: Community Reconstruction, Place-Remaking, and Environmental Justice in the City, in the top series in the field – Urban and Industrial Environments, MIT Press.
Prof. Jacques Dubey
Jacques Dubey is a tenured full professor at the Faculty of Law of the University of Fribourg, where he teaches constitutional law and administrative law, including spatial planning law. He also holds a degree in architecture from the Swiss Federal Institute of Technology in Zurich (ETHZ), and is licensed as an attorney. In his habilitation thesis, "Espace – Temps – Propriété, Définition et restriction de la propriété privée du sol à l'heure du développement durable et de l'aménagement du territoire" (2012) he has already dealt with the issue of sustainable use of land as a natural resource within a legal order that guarantees the right to private property. More recently, he has published a number of articles devoted to the relationship between spatial planning and the protection of private ownership, both as constitutionally guaranteed personal right (Dubey 2013, 2014, 2015), and as a constitutionally guaranteed property right (Dubey 2011). He has written various legal opinions for use by cantonal and communal authorities on questions concerning political rights, in particular in the domain of spatial planning.
Lukas Bühlmann
Lukas Bühlmann is the director of the Swiss Planning Association (VLP / ASPAN), the oldest (founded in 1943) and most important professional association in the field of land use planning in Switzerland. The association is supported by the Swiss Confederation, Cantons, Municipalities, as well as experts of the field.
Lukas Bühlmann has studied law at the University of Bern. He has been working at the Swiss Planning Association since 1990 and became the director in 2003. One of his main interests is the challenge linked with the new national requirements to densify the built environment.
Prof. Peter Knoepfel
Peter Knoepfel holds a PhD in law from the University of Bern. He has been a professor of public policy analysis and sustainability policies at the Swiss Graduate School of Public Administration (IDHEAP), University of Lausanne, Switzerland, from 1982 to 2014. From 1994 to 2002, he was also the director of the IDHEAP. Previously, he was project director at the Wissenschaftszentrum in Berlin, lecturer at the Freie Universität in Berlin, and invited professor at the University of Kassel, as well as lecturer in several universities in Switzerland and abroad.
Peter Knoepfel is the author of many scientific articles and books on theoretical and practical questions of public policy analysis, in particular in the domain of environmental policies, land use planning and cultural policies. He is a member of several scientific associations and has been an expert for the reorganization of several public administrations. He was an invited professor at the autonomous university of Barcelona (March – September 2003) and at the University Taras Shevchenko in Kiev (2010 – 2013). Among other teaching activities, he also regularly taught at the Universities of Grenoble and Bern and at the Swiss Federal Institute of Technology in Lausanne (EPFL).