Program
PLPR 2016 in Bern will continue with the successful format of previous PLPR conferences. We maintain the standard 3-day conference scheme and the tradition of organizing diverse social events. We are also continuing the new format of full-day excursions (introduced by the Haifa conference) and plan to establish a full-day PhD workshop.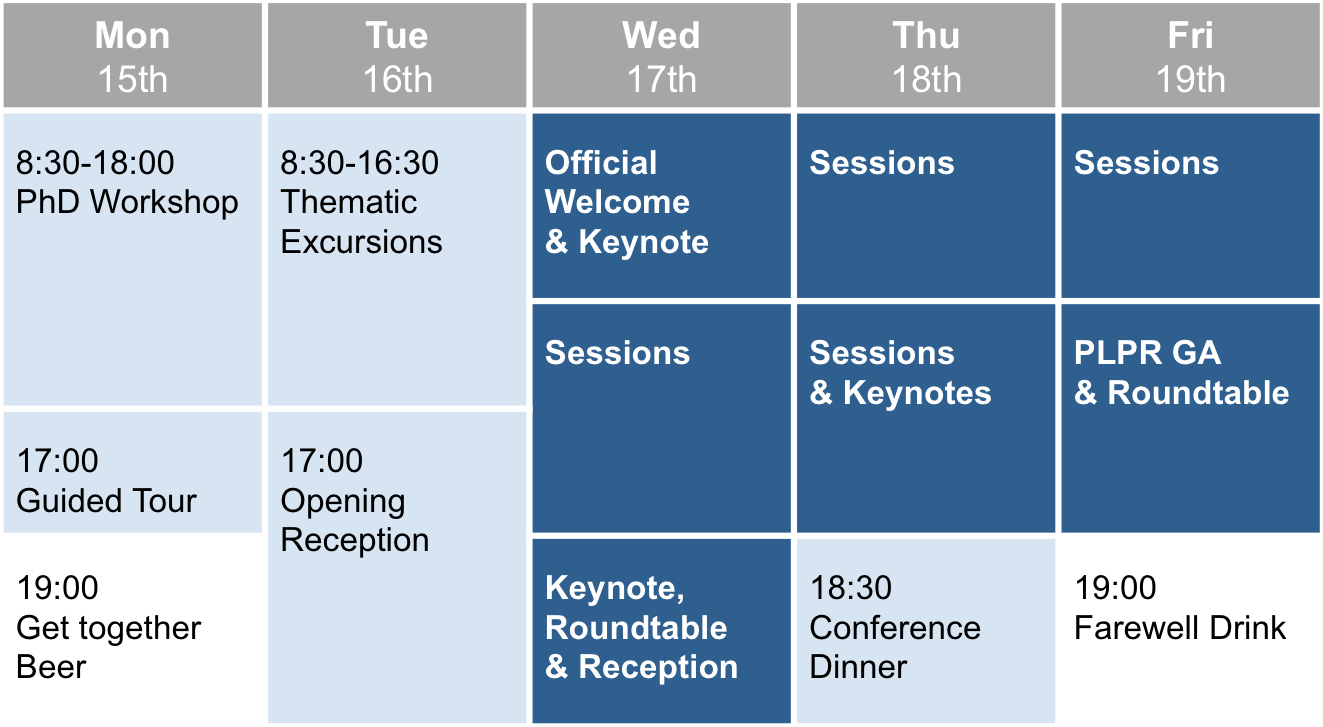 The final conference program is now available as a PDF:
Scientific Program
Two full-day thematic excursions on Tuesday

Isabelle Anguelovski, University of Barcelona

Peter Knoepfel, University of Lausanne

Jaques Dubey, University of Fribourg

Lukas Bühlmann, Swiss Spatial Planning Association (VLP-ASPAN)

Up to 32 Sessions (105min each) in up to 4 track

Up to 128 paper presentations (15min each) and discussions

2 Roundtables

International Perspectives on "Scarcity of Land"

10 years of PLPR - Review & Outlook

Marta Lora-Tamayo Vallvé, PTU National University Distance Education Spain

Chris Webster, University of Hong Kong

Ben Davy, TU Dortmund University, Germany
Social Program
Guided Tour "Old City of Bern" (UNESCO) on Monday

Get together Beer on Monday

Opening Reception on Tuesday

Keynote Reception on Wednesday

Conference Dinner on Thursday

Farewell Drink on Friday
Find more information on the Social Program
here
.