News
Visiting Ph.D. Student, Fabiana Segura from the Federal University of ABC, Brazil:
Fabiana Segura, a Ph.D. student from the Federal University of ABC, Brazil, is a visiting Ph.D. student collaborating with the TrES group. Her work involves the evaluation of emitted volatile arsenic (As) species in Switzerland from mining sites and lands containing naturally high arsenic levels. Her work includes sampling the aforementioned sites, field volatile As studies, and soil incubation experiments.
Her project is granted by FAPESP and is also a collaboration with Prof. Bruno Lemos Batistas research group (Environ-metals BR), from the Federal University of ABC, Brazil.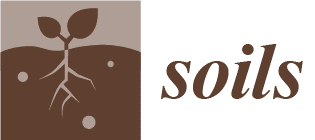 New Publication Accepted in: Soil Systems
A new paper was accepted in a special issue, Soil Processes Controlling Contaminant Dynamics, in the journal "Soil Systems". This work validated methods for extraction and speciation analysis of trimethyl antimony and inorganic antimony, the formation of methylated Sb in shooting range soils, and the release of Sb species from Swiss shooting range soils under flooded conditions.

Open access to the paper is available at:

http://www.mdpi.com/2571-8789/2/2/34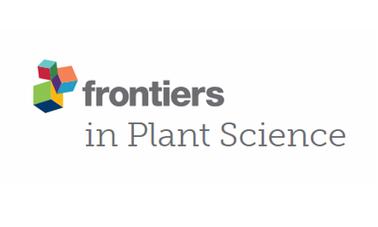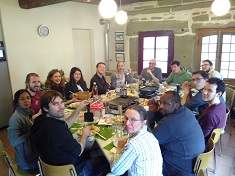 Holiday Lunch, December 2017
TrES and soil science groups together celebrating the holidays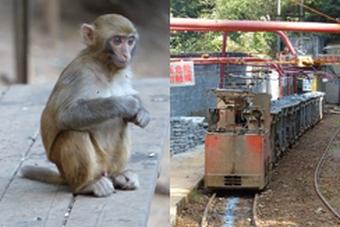 Guiyang, China, 2017
Adrien was in Guiyang, China, from 30.10 to 07.11.2017 to visit the Institute of Environmental Geochemistry. This visit was organized for future collaboration with the two institutes and to prepare the 6 week sampling campaign taking place in August/September 2018 surrounding antimony and mercury polluted sites. During the campaign, Jaime and Lorenz will sample the rice paddies situated in the antimony polluted (Lengshuijiang) and mercury polluted (Wanshan) areas, respectively.
Adrien met with Prof. Xinbin Feng and Prof. Hua Zhang, who are both interested in a long-lasting collaboration, and introduced the TrES groups research foci. This collaboration will study the fate of trace elements in soils. Adrien visited the antimony mine and smelter as well as the nearby rice-paddies. He had the opportunity to enjoy delicious local food, the famous monkey park, and visited the Hongfu Temple built in the 17th century.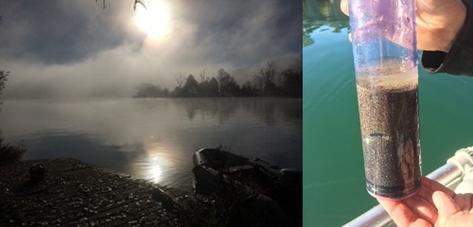 Field Sampling at Wohlen Lake
On 5th and 7th of October 2017 Adrien Mestrot and Lucija Stanisic went sediment core sampling on the lake Wohlen, nearby Bern.
The aim of this project is to reveal:
Which elements are in the lake Wohlen?
Where are the elements located?
What concentration and speciation do they occur?
Researchers Night, 2017
The TrES and Soil Science groups participated in a fun filled day of activities introducing the community to standard soil preparation techniques and awareness of heavy metals and microplastics in soils.
SNSF professorship
The SNSF granted 40 new SNSF professorships to outstanding young researchers. Among them the project "Biomethylation and biovolatilisation of arsenic, antimony and mercury. Local environmental issues, novel analytical approaches and global implications" of Dr. Adrien Mestrot is funded.