Research Projects Geomorphology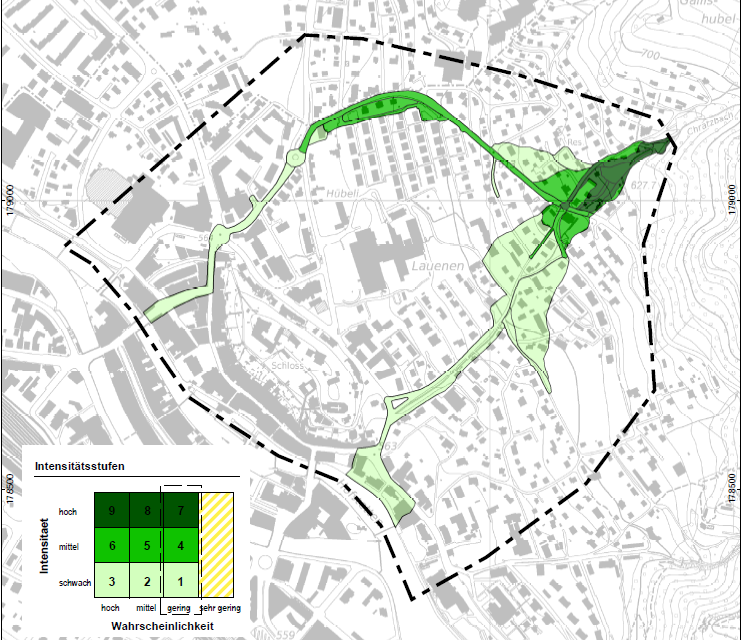 Our research group focuses on the three main issues Geomorphology, applied Natural Hazards research and Risk research.
We predominantely engage in the research on current geomorphological processes and their interactions on different temporal and spatial scales as well as the investigation of dynamic process behavior in a changing environment. Another focus lies on process cascades where changes in high mountaineous regions can affect valley floor processes via multiple feedbacks.
In the field of applied natural hazard- and risk research, our group develops methods for the analysis of hazards, damage potential and vulnerability in quantitative risk analysis. Mulit-risk analyses and research on the dynamic spatio-temporal evolution of risk supplement these studies. Findings from geomorphological process research as well as from the applied natural hazards- and risk research provide the basis for various further aspects of risk management and risk communication (e.g. risk maps).
Furthermore, a key issue of our research group is the intense examination of complex human-environment-interactions. Here the application of approaches from the complexity- research to geomorphology and natural hazard-and risk research is an essential methodological aspect.
Main research topics of our group:
Geomorphology
Process knowledge on debris flows, landslides and sediment flux
Geomorphodynamics and connectivity of geosystems and their interactions with climate change
Permafrost degradation, changing hydrological circumstances, multi-hazard-systems
Applied natural hazard- and risk research
Hazard-, damage potential- and risk analysis
Quantitative risk analysis and multi-risk-analysis
Spatio-temporal risk evolution
Aspects of risk management (e.g. systematics, effects, communication)
Complex human-environment interactions
Complexity-research in Geomorphology
Intercations and interdependencies between geosystems and society