Geography of Sustainable Development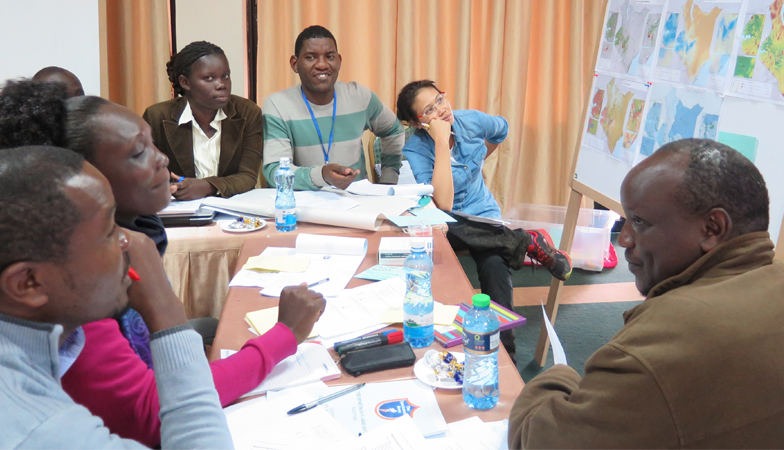 Through teaching and research, the Sustainable Regional Development Unit contributes to a better understanding of the relationships between global change and concrete, contextualized, and sustainable development, especially in developing and transition countries. The Unit works in East Africa; South America; Central, South, and Southeast Asia; as well as in the Swiss Alps.
Sustainable development refers to development that strives to simultaneously achieve socially negotiated economic, social, and environmental goals. This conception of sustainable development gives rise to three basic questions, which the Unit tackles through a variety of topics in different contexts. (1) How and with what result are development goals in concrete contexts socially negotiated (target knowledge)? (2) Which local, regional, and global processes and dynamics support or jeopardize regional sustainable development goals (systems knowledge)? (3) How can sustainable development be achieved in a concrete context, and what room for manoeuvre do local actors have in negotiations (transformation knowledge)?
The Unit tackles these three questions mainly in connection with the following topics: (1) rural and agrarian transformation under the influence of global change and increasingly complex centre–periphery patterns, (2) the extent and causes of poverty, inequality, vulnerability, and resilience among local actors, (3) the interplay between conservation and use in sustainable regional development, (4) the options of regional and local governance for sustainable development, and (5) the questions of generalization in sustainable regional development. The Unit bases its work especially on inter- and transdisciplinary methods and on the basic concepts of action theory.
The Unit's research and implementation projects are usually carried out in research partnerships with institutions from the affected regions, in close cooperation with the Sustainable Land Management Unit of the Department of Integrative Geography (DIG), as well as with the Centre for Development and Environment (CDE), also of the University of Bern.
Kontakt
University of Bern | Institute of Geography | Geography of Sustainable Development | Hallerstrasse 10 | CH-3012 Bern
Tel +41 31 631 88 22 | Email